I got fed up with the poor airflow of the M3S so I went ahead and took out my spare Rosewill FBM-X2 Micro ATX Case that was collecting dust in the garage. I got it for roughly $23 after rebate and kind of forgot about it… Here was my old post about the M3S vs the Sugo SG13
Since I'm getting the new Ryzen 3600 with some RGB components I decided that I wanted a acrylic side panel for my FBM-X2 case. What's the point of RGB if I can't see it!
I went ahead and followed this video guide https://www.youtube.com/watch?v=n2wtQEzVedc&t=5s, which showed me how to do an easy acrylic side panel mod.
Two things the video didn't mention:
When drilling the acrylic panel start with a really small drill then progressively size up to the size you need. If you jump straight onto the big drill and drill through the panel it will crack. :[ Happened to me.
If you buy your acrylic panel at Lowe's they will cut it for you for free! I got one of the Optix Acrylic sheets. Measure the size you need. Bring your case. Ask them if they could cut it for you. Then try it on your case to see if the cut is good.
I'm pretty satisfied with the results. The FBM-X2 is somewhat bigger than the M3s but has better airflow.
It's size is comparable to the Slinger Ceberus MicroATX case which costs $249.
14.09″ x 6.78″ x 12.57″ (Slinger Cerberus Dimensions)

14.96 x 7.48 x 12.43″ (Rosewill FBM-X2 w/o front grill)

14.96″ x 7.48″ x 13.78″ (Rosewill FBM-X2 with front grill)
The FBM-X2 is a great Budget MicroATX case for it's size.
Before Side Panel Mod on the FBM-X2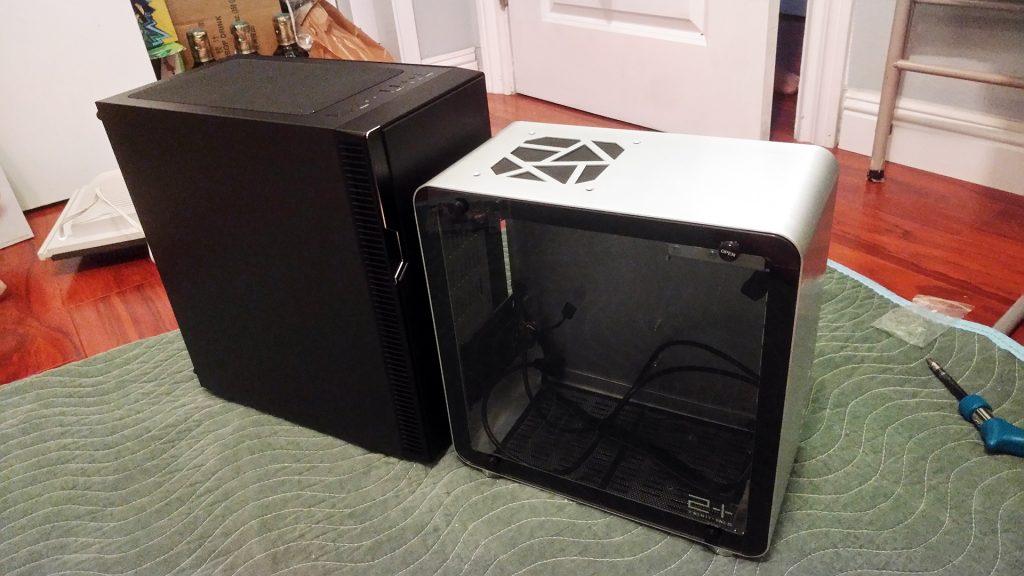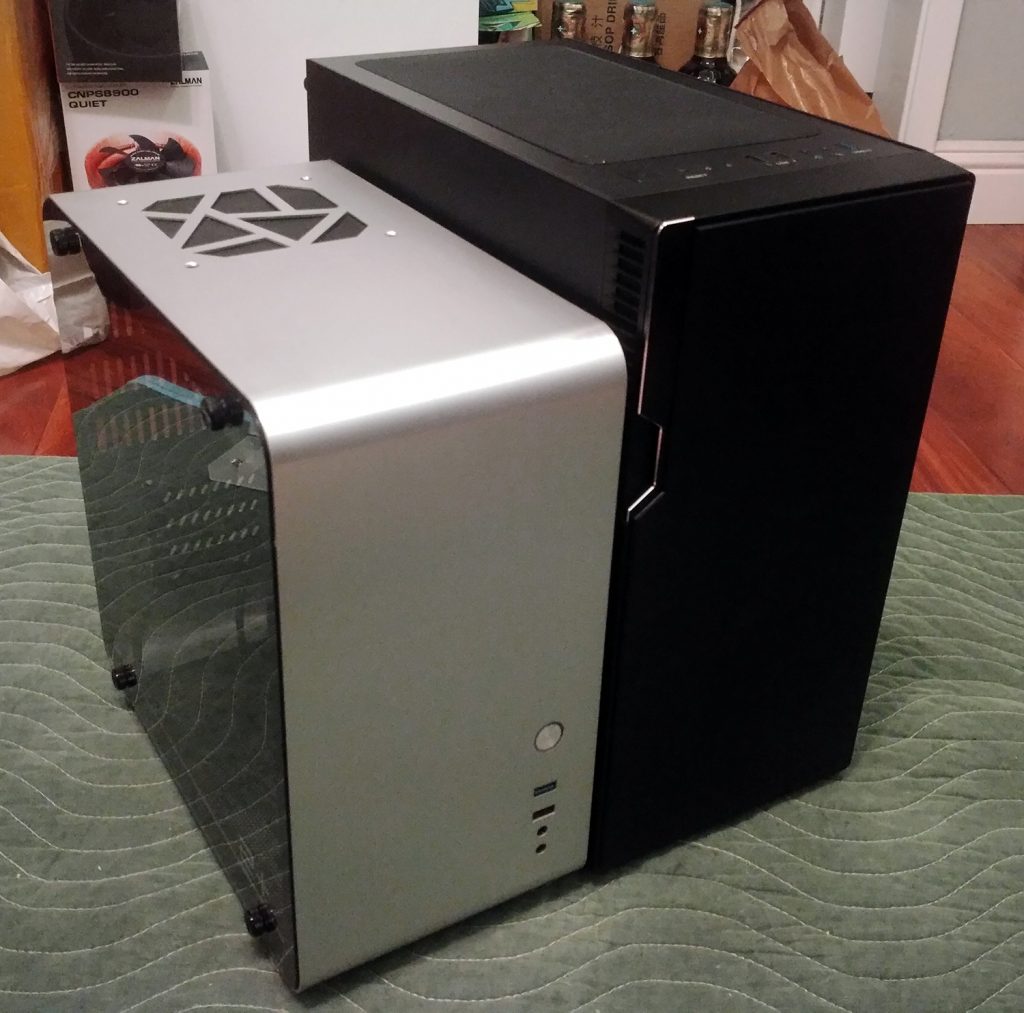 After Side Panel Mod on the FBM-X2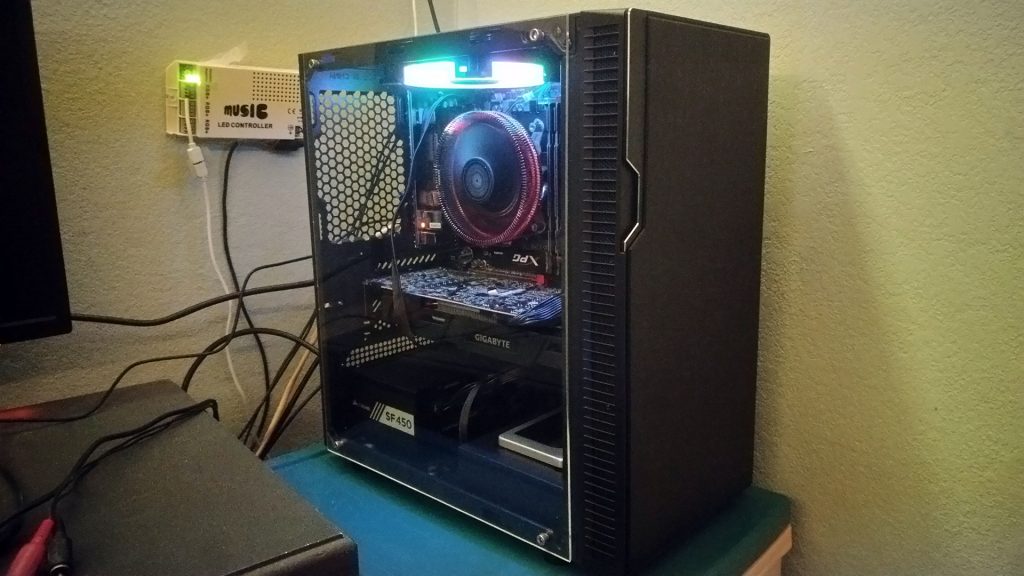 Case without front cover… I plan on cutting out my own mesh and adding magnetic tape under it to make it even smaller.